The Auto-Setup script which comes with the template does all the tedious work for you. It allows you to prepare the project for rendering within a minute. No need to waste your time anymore!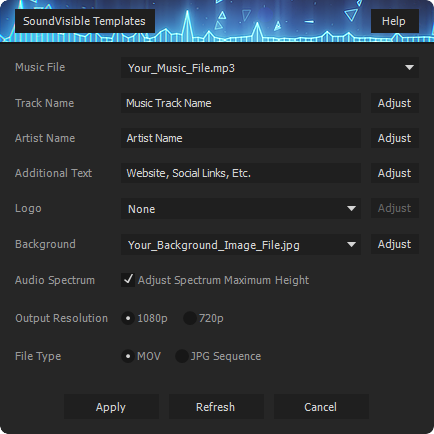 Just import your music and image files, run the Auto-Setup script, enter your artist and track names, assign your logo and background image or video (if any) and hit the "Apply" button.
There you go! You are ready to render the music video in full HD 1080p or 720p.